Linen Blouse - In Every Story
https://www.penningtons.com/en/linen-blouse---in-every-story/405618.html
Promotions
THE must-have piece for spring and summer! This crisp white linen blouse can add a professional twist to any bottom. Made with a lightweight linen and viscose blend, it features a shirt collar with long placket, empire waist with side trim, high-low hem and roll-up sleeves with tab. You'll love the comfort & the swag! Length: 32" at front and 33 1/2" at back.
55% linen, 45% viscose
Imported
Machine wash, inside out, cold water, gentle cycle. Wash similar colors together.
Do not bleach.
Hang to dry.
Iron at low setting.
Dry clean.
Size Conversion Chart
Size
X
1X
2X
3X
4x
5X
6x
14
16
18
20
22
24
26
28
30
32
34
Bust
42

in

44

in

46

in

48

in

50

in

52

in

54

in

56

in

58

in

60

in

62

in

Waist
34

in

36

in

38

in

40

in

42

in

44

in

46

in

48

in

50

in

52

in

54

in

Hips
44

in

46

in

48

in

50

in

52

in

54

in

56

in

58

in

60

in

62

in

64

in
Size
X
1X
2X
3X
4x
5X
6x
14
16
18
20
22
24
26
28
30
32
34
Bust
107

cm

112

cm

117

cm

122

cm

127

cm

132

cm

137

cm

142

cm

147

cm

152

cm

157

cm

Waist
86

cm

91

cm

97

cm

102

cm

107

cm

112

cm

117

cm

122

cm

127

cm

132

cm

137

cm

Hips
112

cm

117

cm

122

cm

127

cm

132

cm

137

cm

142

cm

147

cm

152

cm

157

cm

162

cm
*6X available in select stores
HOW TO MEASURE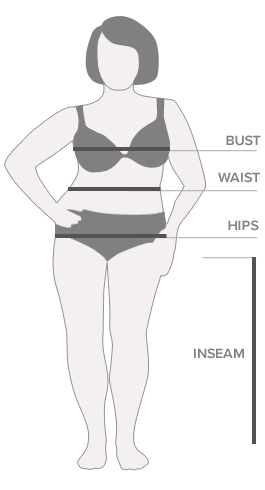 HEIGHT
Stand barefoot with a straight posture.
Regular - For women 5' 4" - 5' 7"
Petite - For women 5' 4" and under. Sleeves are slightly shorter. The body is adjusted proportionately throughout. Pant inseams are 3" to 4" shorter than regular (capris 2" shorter than regular).
Tall - For women 5' 7" and taller. Sleeves are slightly longer. The body is 1" longer. Pant inseams are 2" longer than regular.
BUST
Measurement does not pertain to bra size. Wrap a tape measure under arms, keeping the tape comfortably loose. Measure around the fullest part of the bust. Ensure that the tape measure is parallel to the floor.
WAIST
Keeping the tape measure comfortably loose, measure around the smallest area of your waist.
HIPS
With feet together and keeping the tape measure comfortably loose, wrap the tape measure around the fullest part of the hips.
INSEAM
Stand with your shoes on and measure from the crotch to the bottom of the shoe.
For best results, take measurements over your undergarments.
Always hold the tape measure comfortably loose.
mblm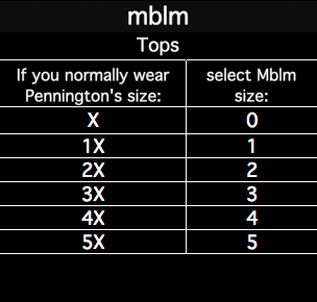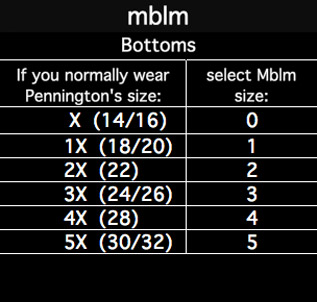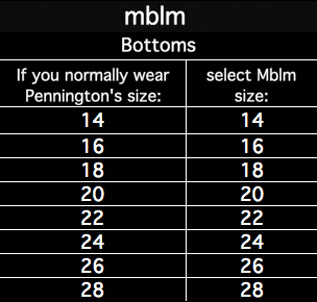 Ratings & Reviews
Goes well with pants I bought of similar colour
Smart burgundy
Deux Montagnes QC
Update from previous review
LOVE LOVE LOVE this top!!! Have practically been living in it since September, and have received many compliments on it from friends. I bought the "marine blue" (a very nice navy) and am so regretting now that I did not buy more colours. PLEASE, Penningtons, bring it back again in more colours.
birdonthewire
Toronto
I appreciate the detailing on this blouse, great styling. I have jumped in to linen this year, the heat is unbearable and I am so happy to see Penningtons offering cooler options for summer. I am adjusting to the wrinkles. I purchased the pants to match, it can be combined with the linen vest to change it up.
Happy Customer
Vancouver Island, BC
I wish I could have afforded to buy the navy one as well.
I love this shirt - it's very comfortable, just the right length (I like my shirts really long). It didn't crease nearly as badly as some linen clothes do, and it washed and ironed beautifully. I could probably have taken a size smaller than I did, but I like a generous fit in shirts, so I'm very happy with it.
Piglet
Fredericton, NB
Absolutely love these blouses!
I now own five of these shirts. Two in burgundy, two white and one green. Love each and every one of them! They are a great fit for me. Some are a little longer than others but if need be I will have them shortened. I think this is a style that would complement every woman's figure. Would love to see these back again in same material but new colors. Big five stars all around!
Joanne
Ontario
Comfortable
Shirle
Guelph Ontario
feels and looks Very nice. it will be a gift.
cor
ottawa
Well made blouse with nice fit.
This is a very well made blouse and the colour (fig) was a good match for the pants I bought earlier. It also fit well and could be worn as a top or a light jacket. The deal breaker for me was the fabric which was irritating on my skin. I was sorry to send it back as it would probably be fine after washing but didn't want to chance it.
Marilyn
Annapolis Valley, NS
This is a lovely top with some nice detail. I find that the fit is a little snug. If it shrinks, I will be in trouble as it is nice to have linen on the loose side. For this reason, it is going back.
Crafty15
London ON
I have four of these blouses now. I have two white, one green and one burgundy. They are all fabulous! I really love the color of this green top! It is a great fall color. I stand 5'1" and the tops are a little long for me. Although I find the green doesn't look too bad on my short frame. The white tops I will have to have shortened a bit. The linen like material is very soft and pliable. They wash like a dream and hang dry in no time. A light touch up with a warm iron and you're ready to go. Pennington's, please consider bringing in more items in this wonderful material and maybe some in petite sizes. Big five stars!
Joanne
Innisfil
Blouse unie en lin - In Every Story
93.3