Mid-Length Puffer Jacket with Hood - In Every Story
https://www.penningtons.com/en/mid-length-puffer-jacket-with-hood---in-every-story/413445.html
Promotions
$225.00
Stay warm this season in our plus size puffer jacket from In Every Story! It offers a practical and versatile midi length, and features the following characteristics:
- Down-filled
- Adjustable drawstring at front
- Metal trims
- Elastic cuff
- Fuller at neck for wind protection and extra warmth
- Faux-leather trimming at front pockets and pull tabs at zippers
-Water repellent
- Attached hood
- Length: 36 1/2" at front, 36" at back
About In Every Story
Every day, every chapter, every look, tells your story. Designed for every woman, In Every Story offers you fashion and confidence for your everyday.
Machine wash, inside out, cold water, gentle cycle. Wash similar colors together. Remove promptly from washer and put in dryer.
Do not bleach.
Dry inside out at low temperature. Add clean tennis balls in dryer to fluff the down.
Do not iron.
Do not dry clean.
Size Conversion Chart
Size
X
1X
2X
3X
4x
5X
6x
14
16
18
20
22
24
26
28
30
32
34
Bust
42

in

44

in

46

in

48

in

50

in

52

in

54

in

56

in

58

in

60

in

62

in

Waist
34

in

36

in

38

in

40

in

42

in

44

in

46

in

48

in

50

in

52

in

54

in

Hips
44

in

46

in

48

in

50

in

52

in

54

in

56

in

58

in

60

in

62

in

64

in
Size
X
1X
2X
3X
4x
5X
6x
14
16
18
20
22
24
26
28
30
32
34
Bust
107

cm

112

cm

117

cm

122

cm

127

cm

132

cm

137

cm

142

cm

147

cm

152

cm

157

cm

Waist
86

cm

91

cm

97

cm

102

cm

107

cm

112

cm

117

cm

122

cm

127

cm

132

cm

137

cm

Hips
112

cm

117

cm

122

cm

127

cm

132

cm

137

cm

142

cm

147

cm

152

cm

157

cm

162

cm
*6X available in select stores
HOW TO MEASURE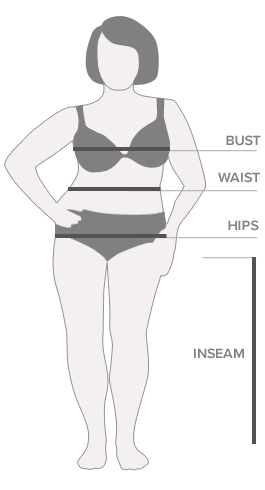 HEIGHT
Stand barefoot with a straight posture.
Regular - For women 5' 4" - 5' 7"
Petite - For women 5' 4" and under. Sleeves are slightly shorter. The body is adjusted proportionately throughout. Pant inseams are 3" to 4" shorter than regular (capris 2" shorter than regular).
Tall - For women 5' 7" and taller. Sleeves are slightly longer. The body is 1" longer. Pant inseams are 2" longer than regular.
BUST
Measurement does not pertain to bra size. Wrap a tape measure under arms, keeping the tape comfortably loose. Measure around the fullest part of the bust. Ensure that the tape measure is parallel to the floor.
WAIST
Keeping the tape measure comfortably loose, measure around the smallest area of your waist.
HIPS
With feet together and keeping the tape measure comfortably loose, wrap the tape measure around the fullest part of the hips.
INSEAM
Stand with your shoes on and measure from the crotch to the bottom of the shoe.
For best results, take measurements over your undergarments.
Always hold the tape measure comfortably loose.
mblm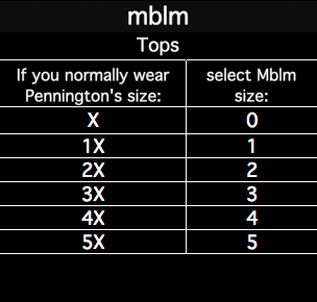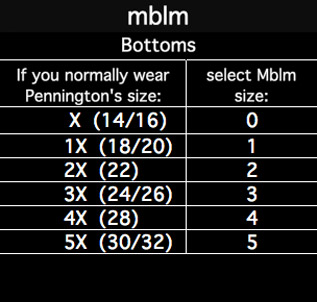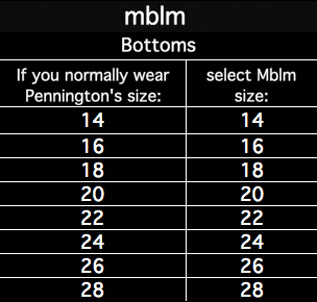 Ratings & Reviews
Nice warm coat. Easy to clean.
Proud shopper
Ontario
My daughter loves this coat!
My daughter needed a new winter coat, and we were lucky enough to get this adorable salmon-coloured coat at 40% off during a sale. She loved it immediately in the store; she said it felt "like being cuddled by a cloud." We had to choose between X and 2X (the only smaller sizes available in the store at the time); both of them fit her but the 2X left room for airflow and layering underneath, so we went with that one. I tried it on; I'm normally a 2X/3X and it fit me perhaps just a little snuggly (not too much room for air/layers), so I'd say it's pretty true-to-size. The jacket is a little bulky, but can be squeezed to release some of the air around the down, if needed for packing. My daughter loves wearing it and hasn't complained about any feature that bothers her. Great buy!
Jen
Ottawa
This coat is good for up to minus 20 C or thereabouts. It is my go to winter coat and I wear it most days. I purchased it in both black and dusty rose when they went on sale. Due to the fact that the city of Ottawa does not care about pedestrian safety for bus using workers who need to jwalk with no traffic lights available, I wear the pink to work for visibility. I have nagged ad nauseam about pedestrian safety with no resolve. It is not a coat to wear for mall shopping for extensive periods of time as it is very warm. I like the zip and the snaps as it is easier to deal with than one full length zipper with no snaps. The hood is a good size and fits over a hat but does not impede visibility. The waist cinches in a bit to avoid the potato sack look. I usually purchase black but due to those horrid industrial areas which are not set up for bus service, it is safer to go with a brighter colour. I would like to see this style available in a subdued blue or turquoise next year. The ribbed collar is not nylon or so it is not sweaty, a very important element for middle aged and older women. If you must work in an area that is not safe for pedestrians re traffic, get a bright colour. When I am in a more civilised part of town with proper traffic lights I wear the black coat as the colour is easier to accessorise with scarves, hats and mitts and I do not risk getting hit by a car.
plus sized princess
Ottawa, ON
Love my jacket. So warm and cozy
Jacket
Calgary
Have received many compliments on it.
Deb
Peterborough, ON
Very warm, easy to drive car, prefer couple of pockets on the inside of coat.
Debra
Brampton, ON
Fits very well, but a little too warm if wearing shopping or anywhere indoors. I love the size of the hood, it doesn't swallow my face, can where it but still see. I was out in the blowing snow with just a short sleeve top underneath the jacket and it kept the wind out. I would highly recommend this if you need a well fitting, warm jacket.
Mammak
Pembroke
It's a great jacket, very warm only down side is that the sleeves are kinda short.
Shyanne
Winnipeg, MB
Mid-Length Puffer Jacket with Hood - In Every Story
100.0