Size chart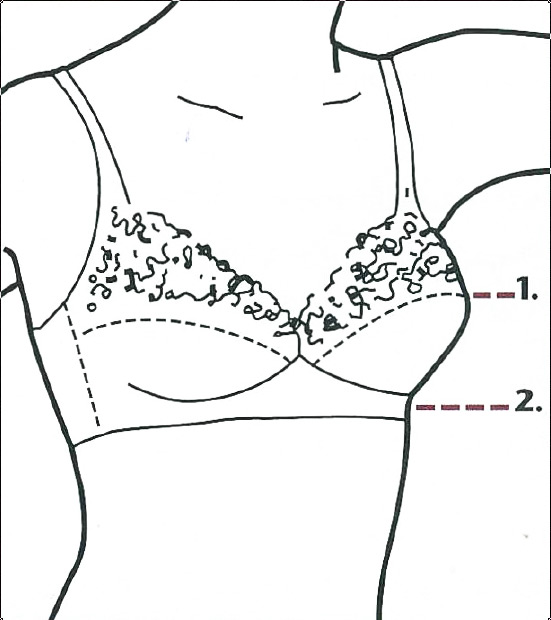 1. Obtaining the band size
Take the measurement directly under the bust (rib cage) and add 5". This will give the band size.
2. Obtaining cup size
Take the measurement across the fullest part of the bust (high point), straight under the arm and below shoulder blades. The difference between this measurement and the one taken at rib cage will indicate which cup size is appropriate.
BAND
SIZE
(inches)
CUP SIZE
B
C
D
DD
DDD
38
42
43
44
40
43
44
45
46
42
44
45
46
47
48
44
46
47
48
49
50
46
49
50
51