Discover Your Cross Size
Depending the type of bra you're trying and your unique breast shape, you may require more room in the band or a little extra hug from the cups. Experimenting with cross sizes can help with exactly that!
If you're fuller under your bust, try going up one band and down one cup. However if your bust is fuller, experiment by going down one band and up one cup (We know it sounds confusing, so we made you a chart!)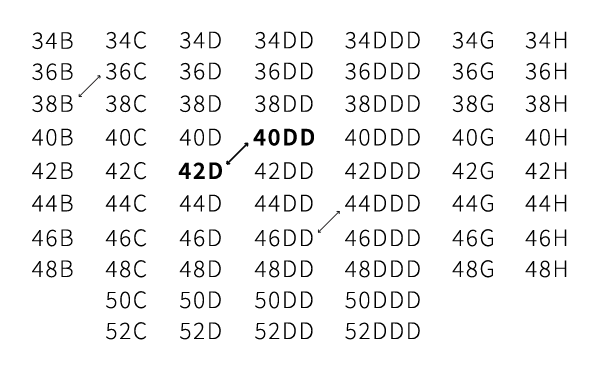 Quick Tips
for Better Fits
Check out these quick fixes for the most common bra problems.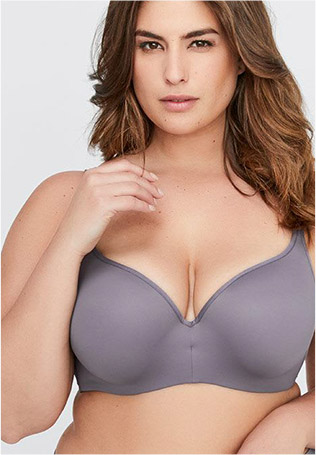 Spilling over?
Opt for a different bra style with more coverage, or try a wider band.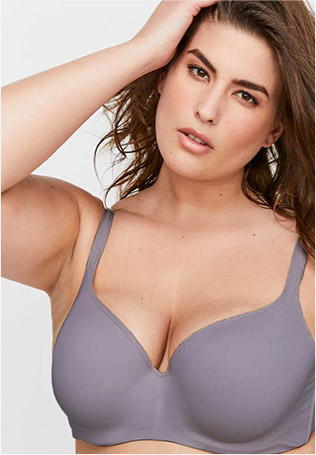 Gaping?
Your bra is likely a little too big, try one cup size smaller.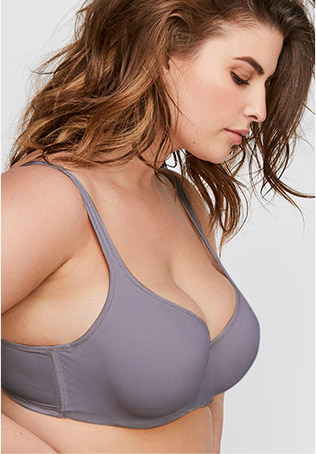 A little spilling on the side?
Try loosening your straps and if that doesn't do the trick, opt for a bigger cup size.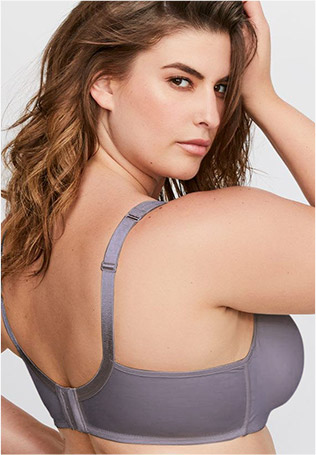 Straps digging in?
Support should come from the band - not the straps! Loosen your straps so that they're snug but not tight. If you still feel digging, it's time to go up a cup size and down a band size.
Bra Care
All you need is a little TLC
All you need is a little TLC. The three rules to live by, to get the most
from your support system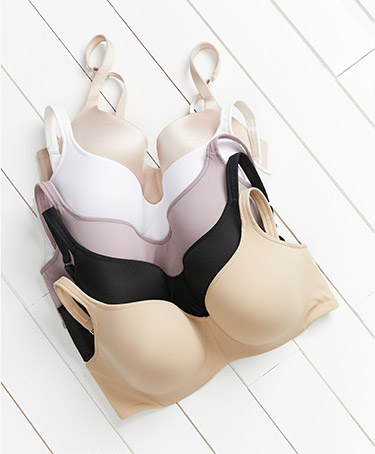 T
ake turns, don't wear the same bra 2 days in a row
L
ay bras flat in your drawer (no folding!)
C
arefully hand wash your bras after every wear to diminish stretching
Shop Now