Bra fit PROBLEMS & solutions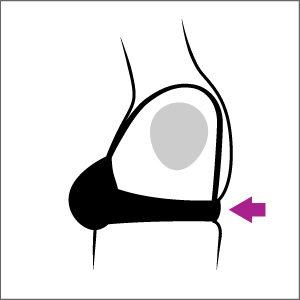 Band digging in?
Choose a style with a wider band or increase band size (cross sizing: i.e.: 42DDD to 44DD)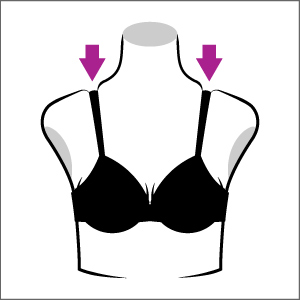 Straps digging in?
Try loosening the straps
Choose a style with wider or padded straps
Choose a style which offers more support, as support should come from the band, not the straps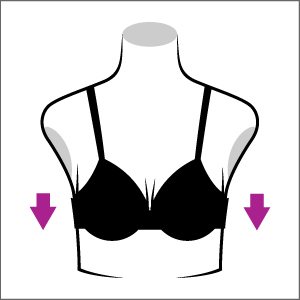 Bustline sagging?
Choose a style with more support
Try shortening the straps
Select bras with a more rigid fabric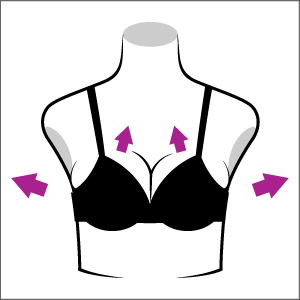 Cups overflowing?
Increase cup size (i.e. 42C to 42D)
Increase band size (i.e. 40D to 42D)
Or increase both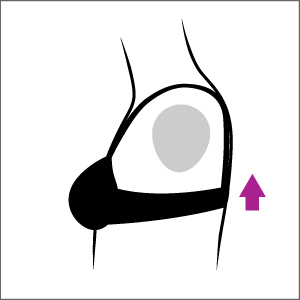 Back riding up?
Adjust hook & eye closure to tighten the band
Loosen straps
Try a smaller band size
CROSS SIZING
Cross sizing may be required if the style of bra that the customeris interested in is not available in her size. (Not suitable for every body. Depends on the breast and the shape.)
Cross sizing can differ depending on the customer's body type.
Customers with a thicker under bust section should cross-size up the band and reduce the cup size.
Customers with a fuller bust should size up the cup size, but reduce the band size.
Example:
For a customer who wears size 42D if she has a thicker under bust section, the best cross-size should be size 44C. If she is fuller in her bust and not so thick in her under bust, the best cross- size would be 40DD.